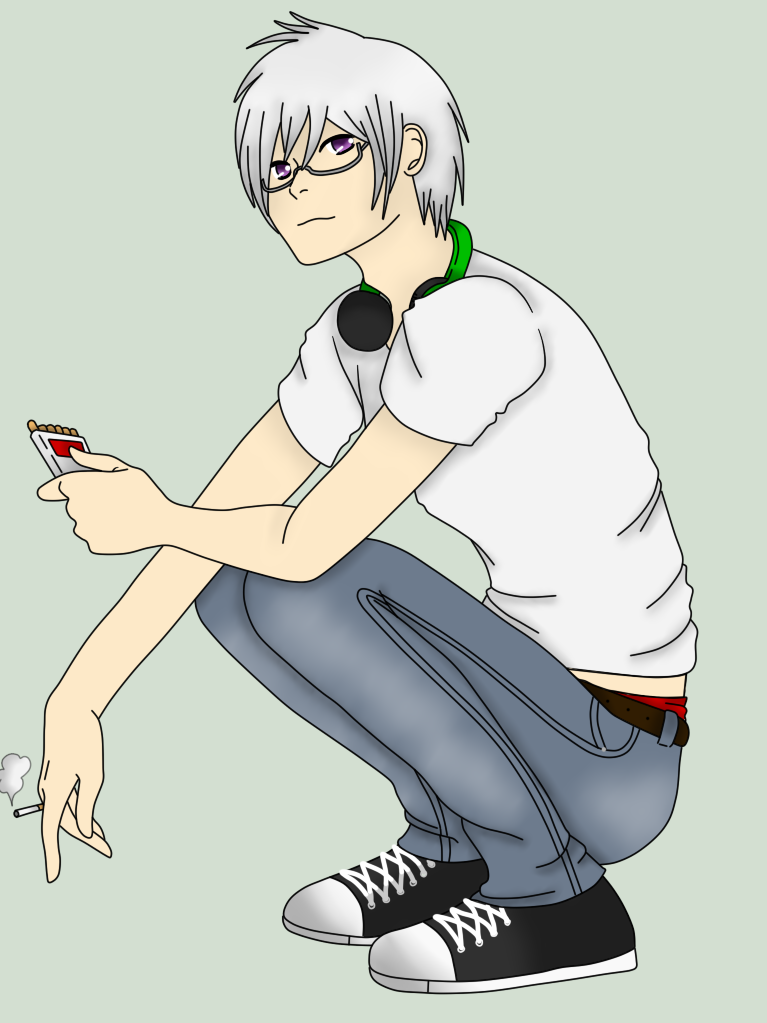 Name: Daniel Grün
Nicknames: Daniel
Age: 28
Build: Thin, muscular.
Height: 6'1"
Weight: 192 lbs
Hair color: White-ish silver
-Type: Straight
-Length: Short
Eyes: Violet
Piercings: N/A
Occupation: Oil Company
Race: Human
Current Residence: Apartment
Family: Two brothers.
Pets: N/A
Strengths: Cigarettes
Weakness: Daniel is a protective male, especially against some guys from his job and off the streets.
Likes: Dancing, smoking, working, hanging out with his friends and brothers.
Dislikes: Being alone and being cheated on.
Favorite food: Wurst
Fears: N/A
Hobbies: Hanging out wit friends, smoking ect.
Personality: Though Daniel looks like an ass, he can be but he's really nice to his friends, family, and pretty girls. Unlike most guys, like France and Prussia, Daniel is a sweetheart and not much of a pervert. He doesn't look for a pretty girl to give it to and move on, he looks for a girl to be with for LIFE.
Extras: N/A